We speak english!! Visit Hotel Lavasoa.South Madagascar
Welcome to Hotel LAVASOA!
Nice Bungalows Over looking Libanona beach , the best spot to be quite, swim in indien Ocean and start many excursions:


You can have many good information on the guide" travel Madagascar":
Our Rate are on the page "tarifs" in english.
World Hotel link One of the most famous world inline booking , write about us:
Between the pines and the coconut trees of the almost wild penisula which encloses the small Libanona bay, the bungalows of Lavasoa catch the eye by their sharp colors.
Room Description
Impeccable rooms with the white walls and the parquet floors and wood pieces of furniture sinks. Each has its stand alone bungalow, with a purplewood terrace, vis-a-vis the panorama of the prisitne beach and the peak Saint Louis.

Services Description
Fine starting point for advice on local tours and day-trips around Fort Dauphin, if need be by renting a vehicle there. There is no restaurant on the spot (Guests walk. "Chez George" throught a small path, 5 mn down the hill and on the beach) ; yet the place has a small breakfast bar, which also serves snacks like omellettes - and beer, should the need arise.
Services :
transfert Aéroport sécurité 24h/24 Housekeeping /ménage 7j/7 jeux/games baby sitting location véhic
Language/langues : Français Anglais Malagasy
Location
Distance Aeroport 4 Km Plage 300m Fort Flacourt Market
The second peninsula, attached to Fort Dauphin's by a sandy isthmus, is wild and semi-private. It is covered in pine trees and conceals secret beaches. Only ecological projects and the bungalows of Lavasoa are installed there. One reaches the latter by car through a 300m sand track, beginning from Anse Monseigneur; or by foot through a 50m path leading directly to the beach of Libanona.
Host
The welcome of Anne and Eric Marmorat is a particularly hearthy one. Those are obviously people who made the choice to settle here, moved by a deep love of nature and serenity. They live with their children in a house built along, and with the same materials, as the bungalows. They won't be overpowered by the changes in Fort Dauphin. we are vigilant about the fate of the small peninsula of Libanona, a natural treasure whose ownership was recently recently transferred from the American to the Malagasy Lutheran Church."
Caring for the destination : focus
To fight for nature, and for an idea of tourism respectful of the Malagasy art de vivre .
Some of the excursions you can do with Lavasoa....
Day trips
Lokaro Bay and its islands.
Cruise up the northern coast to the village of Evatraha through a maze of lagoons , swamps and lakes and their bizarre vegetation : elephant's ear (taro ), reeds and traveller's palms. .
A nice motor boat will be ready for you at Lake Laniro,3 miles from Fort-Dauphin.
Eric will bring you to Evatraha a nice fisherman village and then drive you to Lokaro bay.
A must.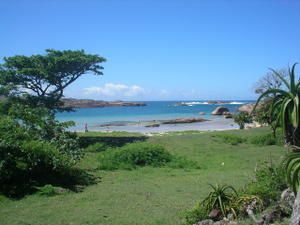 Enjoy a complete change of scenery on the white sand beaches of this superb bay as you let yourself drift along.
You will enjoy watching the fish and the turtles in the sea, walking along the shores, marvelling at the huge oddly-shaped granite rocks , snorkelling while mooring at still pristine islands…Live for the present !
You can stay one or 2 nights ( ormore..) at the Pirate Camps on Lokaro Bay!
Cyrill the cook will look after you, as in a private residence of Nature , just for you…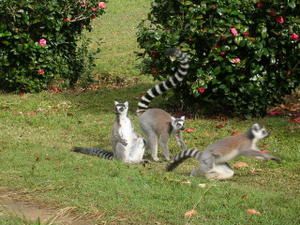 Nampohana Estate.
Very close to Fort-Dauphin,(a 30 minute drive),you will find a very quiet and relaxing botanical garden in the private Nampohana reserve .Every species of southern lemurs live there and can be spotted.
A good outing for cloudy days.(Entrance fee : 10 euros per visitor ….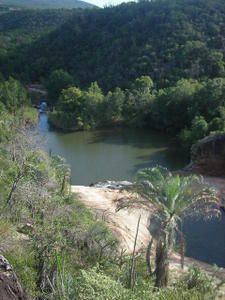 Tsimelahy.
In the heart of the semi-dry / semi-wet forest ,immerse yourself into Andohahela National reserve ,a magic universe of baobabs,pachymodiums and typical local palm trees. A change of air,where you will relax and rest in a cool natural pool,hollowed out in rosy-coloured stone !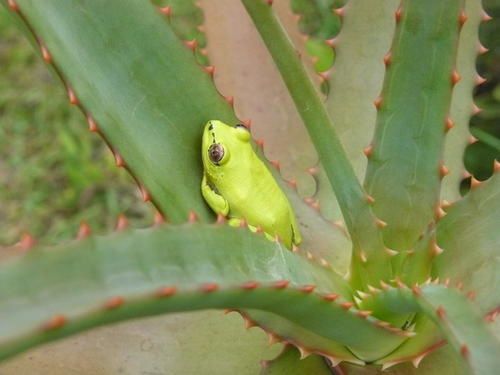 Please ask us for a detailed estimate or any other information you might need ! info@lavasoa.mg